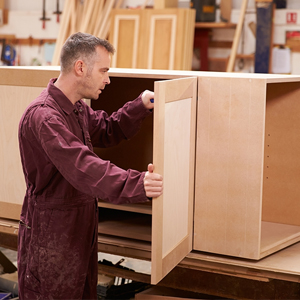 Today's modern cabinet manufactures are required to produce a custom product for specific customers while achieving a quick turn around time.
Whether you're looking to increase efficiency, material yield, or simply looking for shop transparency, TigerStop has the products you need to be successful in today's high demand market place.


From ripping on demand, to crosscutting only what's needed – all with the precision needed for cabinet components – our precision rough mill products give you the tools required. This allows you to rip and cut while achieving the maximum yield without building excess inventories.
Residential Cabinetry & Closets
Commercial Cabinetry, Casework & Display
Millwork & Molding