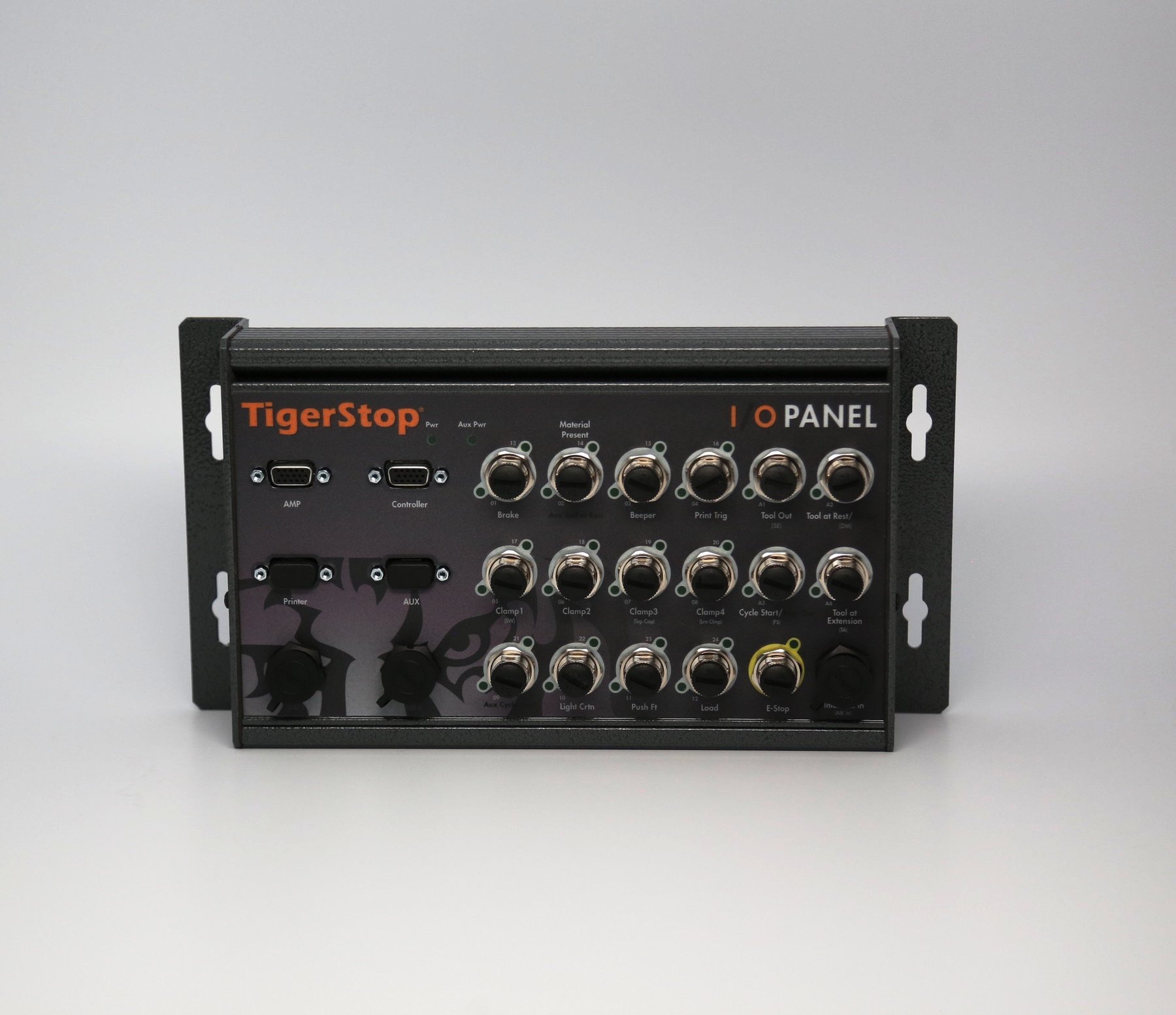 The I/O panel interfaces with peripheral devices including barcode scanners, printers, clamps, and Standard Interconnect Kits (SIK). The I/O Panel can be used with TigerStop, TigerFence (and SLR), TigerCrossCut, TigerTurbo, TigerRack, and HeavyDuty 2. The I/O panel is compatible with the Controller (CON5) and Amplifier (AMP6), and cannot be used with older electronics. This part ships with a 10-foot (3.0 m) version 5 controller cable (CC5-10).
Please note the following about ordering this item:
I/O panel orders require the serial number of the machine that will receive the electronics. Please send this information to orders@tigerstop.com. This I/O Panel cannot be shipped otherwise.
Failure to use the I/O panel with the specified serial number can result in software compatibility issues. Learn how to locate your serial number in the below video.
If you still have questions about ordering this part, please contact service@tigerstop.com for further information.